Pam & David,
I''ll never forget the exhilarating trip thru some of your (jungle-like) woods in a rejuvenated, or better-yet, old pick-up. It was a prime experience for me.
Thanks for the wonderful
memories
We have had a really wonderful time here at Leatherwood House. You have such a little jewel hidden here in the woods! The house is so charming; and we enjoyed the hummingbirds.
My son wants to live here forever. (He'll be eight
in August.) He said, "well if it's not for rent over the next few years, we could take it!" I doubt very seriously that your little
jewel in the woods would be unoccupied for very long.
Thank you so much for providing a clean, comfy, and cozy environment at such an affordable price.
Sure felt like home away from home.
Pam & David,
Thank you for allowing us the use of your cabin!
It's great! Beautiful
out here, and very well equipped (you have truly thought of everything).
We will be back and will be more than happy to recommend this place to everyone.
Pam & David,
     Your place is       wonderful…so peaceful and absolutely beautiful. Being from the flat prairies of Southwest Louisiana, we have enjoyed the scenery and hospitality on many levels.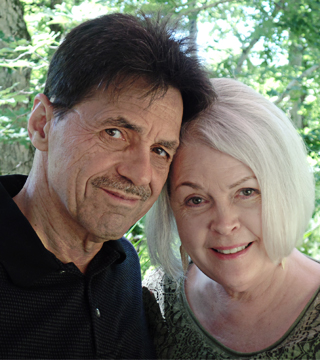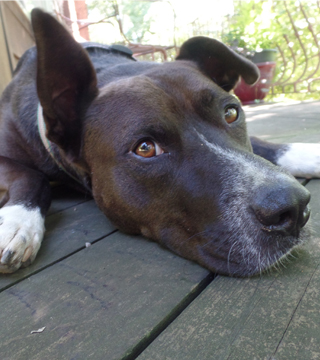 Hi, We are the Klenczars. We love living in this peacheful, secluded area of the Ozarks with our dog Mochie. You might find him visiting you at the cabin especially if you are grilling. He really is a shameless beggar and very friendly. We hope that you will enjoy your stay with us, you can walk to our place from the cabin. Just go thru the Iron Gate at the bottom of the drive, past all of David's guy treasures til you come to the garden and up the hill to your left is our house. We love visitors but understand that most come here to get away from it all. WELCOME, sit back and relax!